Not really many things. Except that the whole Bible is interwoven with astrology, that is, astronomy, that is, astrotheology.
Not to mention that it is also interwoven with astrophysics, genetics, biology and exobiology, chemistry and exochemistry, exopolitics, etc.
Furthermore, it contains powerful techniques and methods of psychosocial manipulation, which were applied in those times, and are still used today.
I mean, one can ask himself, why does the Lord ask Job about Mazzaroth?
Isn't Job just an ordinary man, a farmer, a herdsman?Why would he know anything about constellations, stars, etc. at all in the first place?


I asked those questions too, and my pastor gave us this reference from his youthful questioning. There are probably more modern versions on this theme. I have a painting of the Three Kings following the star above my fireplace. Good to see you, mate. xo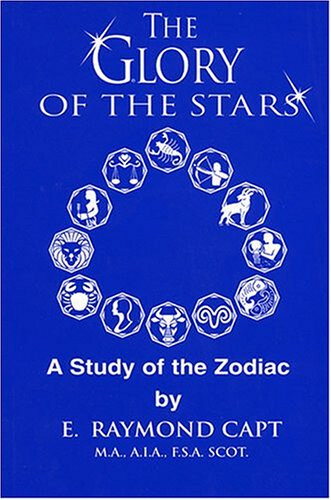 Nice picture. Mostly blue again.


But, as I said, it was obvious even then that they followed the stars, or only one star even in connection with the place of birth of Jesus Christ. Strange, isn't it?

Because at least at the declarative i.e. public level, Christianity rejects astrology, that is, astrotheology as pagan, demonic, heretical etc thing,in the past,and nowdays also.One may wonder why it was so then, and why it is still so despite the abundance of astrological, astrotheological treatises, arguments and passages in the Bible that contain exactly those same things?
Aye. Creative tension between physics and metaphysics.
Aye.And very destructive tension as well, synchronized and simultaneous, all in one.
I think The Bible is warning against using "the stars and heavenly bodies" as a determiner of ones fate. I agree with that. Most else is left up to the context of the writing.
In reading Job, you will find the verses you gave are a praise of Gods Creation, not a yes or no on astrology (a definite "No" in the determination sense).
Context…
I believe an important distinction can be made by comparing the differences in the practice of what I would call one of the 'dark arts'. There is a large difference in Mundane astrology and Natal astrology. Mundane astrology is a branch that seeks to know the future of countries, cities, entities, corporations, geographical events, and the world. Natal astrology is the study of a single person's chart. JPF gave us some insight into this years ago when he delved into some of the 'murkier' stuff that swirls around us.
The operative word here is "determiner".
Are there also "light arts"?

I'll give interesting emphasis to this line, for me seen from perspective of Christian who earlier was practicing pagan, altho far from this now per'se neopagan divination inherited from sabean fragments, simply will say astrology is selfdelusion by demonic-sorcery which had have various forms through the ages [1][1] I can simplify that if astronomers project destiny then its an deterministic personal trap where/when is caged Your free will once You give credence and put belief on it, and as in spiritism or i'ching similarly where/when will "sacred'mathematical'system" align stars and dates project that that will happen, haha, indeed it will be by your faith but to rest Your hope on oracles in my opinion is stupidity except soul'burning'trap!
So try not to cage Yourself by horoscope oscilloscopes!, hm, knowing how sabeanism was forgotten black magic from antiquity, defacto once surfaced again by medieval european neopagans as astrology, as such was not even on level of earlier pagans as mastered sorcery, thus more like superstitious divination that evolved as more and more volunteers got fooled, even till level of heretical popes to get personal astrologers, yeah neopagan infiltration by poisoning was norm in vatican [2][2][2] but what is more interesting is that even nowadays this magic arithmetic of stars and numerology as neopagan prophesizing is still well and alive, till extreme of dailypapers fun page, eh who would say that in secular countries it would become such mainstream divination hype, hm, to be sincere as kid coz such horoscope trend splashed my country too, wanted or not at least while in toilet would check the sign horoscope, and indeed irs indoctrinating superstitious propaganda that can predetermine some expectation, hek pagans at least know with what have work i.e. that are bowing on demons-anathema-to-them while neopagans are fooled by magnitude and till wake up already is too late!, hm, I havent tried to give to any astrologer Cross or even Prayer, but as ex-pagan do cast my demons-anathema-to-them in such way!