An abandoned boy holds a stuffed toy animal amid ruins following a German aerial bombing of London. 1941.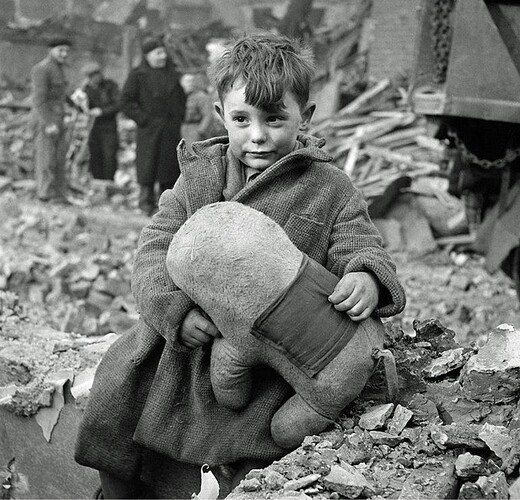 Galerie Bilderwelt/Getty Images
Which soldier is this? Or are those really different people?
Really?..One of them is the real Slim shady…
Slander Klaustrofobia Head Schwob - Let `s call him Farty Meltman . The WEF is The FEW.
Oh lol he did look familiar, and the person on the right looks female.
It's Ellen DeGeneres…So, Kinda female…Mostly Pharma Shill…