Just saw this little nugget.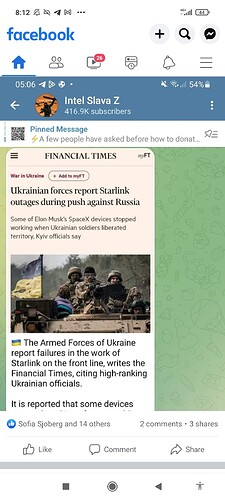 It seems more likely as time passes that Mr Musk has either played the deepstate or gotten converted along the way.
Maybe a gift is not always a gift?
What i mean is that the Ukrainians thought they would get some help from using Starlink as their communication.
But now it seems they got played and Mr Musk controls their fate?!