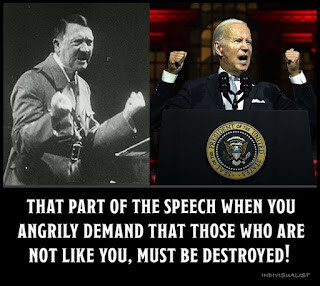 "How to win friends and impress people." Ya just gotta be assertive!
Drugs can cause emotional outbursts.
According to what I've read he was a "speed freak". That's what we called them in my era.
He had his own doctor and could get any drug.
If Hitler is your patient and your job is to make him feel and think he's ten foot tall and bullet proof, speed would be the drug of choice.
I read his doctor gave him strong doses of a cocaine-mixture, "Enough to kill an elephant".
And was quite surprised when Hitler came back; asking for more of the same.
If some is good, more is gooder…guess that's what happens when a whack job is running things, not unlike our current crop of crappy technocommiecrats.