THE COMING GREAT DELUSION—PART 13: Hierarchy and Classification of Aliens and Spirits
November 14, 2021 by SkyWatch Editor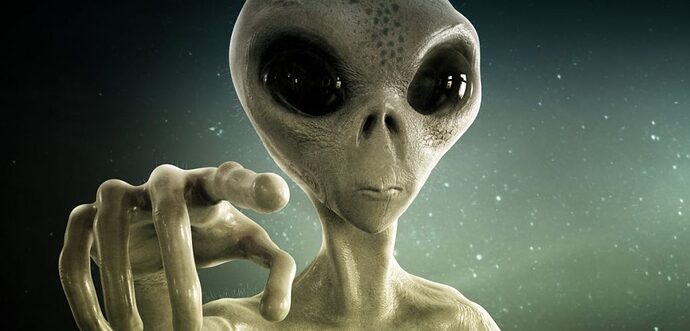 Following our last entry, here is another email from Mitchell to Podesta showing that Mitchell and Mansfield share the same beliefs about ETI:[i]
Date: 2015-03-05 20:24
Subject: email from Edgar for John Podesta (℅ Eryn): meeting request
Dear John,
Now that you are no longer serving in the White House, I write to you and Eryn requesting our face to face meeting to discuss zero point energy and Disclosure.
Our Quantrek science intuitive has provided us with a few facts about our nonviolent contiguous universe ETI who promote PACIFISM among humans and with whom we work:
All true ETI do not inhabit this universe.

So-called ETIs inhabit this universe and are in fact just celestials. They are higher in rank then discarnate spirits, even those who are evolved, HOWEVER, THEY JUST MIRROR VIOLENCE ON EARTH, FEELING THREATENED BY CONTAMINATION OF THEIR ABODE.
Extrauinversal [sic] ETIs on the other hand have long ago evolved past violence, relying on spiritual intelligence to avert destruction.
The Phoenix Lights and other sightings have provided ample evidence that Earth has been visited by beings whose intention is purely peace and who have nonviolently hovered over Phoenix and other sites, waiting to be asked to help, when they could most easily have destroyed the city with their uses of consciousness. These sightings have been witnessed by thousands of people in Phoenix alone, including my colleague Terri Mansfield, who will accompany me on our meeting with you.
Please let me now [sic] three dates and times that would work for your schedule.
Best regards,
Edgar
Edgar D. Mitchell, ScD
Chief Science Officer & Founder, Quantrek
Apollo 14 astronaut
6th man to walk on the Moon
This shows us the clear agreement between Mansfield's beliefs and those of Mitchell. We aren't given specifics, but Mitchell states something they were doing at Quantrek yielded evidence showing certain facts out ETI. Simply put:
ETI, once again, are nonviolent.
ETI do not inhabit our universe.
ETI inhabit a higher plane of existence beyond our three-dimensional universe.
ETI are pacifists.
ETI are different from celestials.
Celestials seem to be the name given to aliens from other planets.
Celestials are either mistaken for or intentionally posing as ETI.
Celestials are higher in rank than discarnate spirits, though it is unclear what discarnate spirits actually are.
ETI are higher in rank than celestials.
Some discarnate spirits are considered more evolved than others.
Celestials and discarnate spirits mirror violence on Earth.
Celestials and discarnate spirits feel threatened by contamination of their abode.
ETI are extrauniversal, or what we might call, extradimensional beings.
ETI have evolved past violence.
ETI avoid war and destruction through use of spiritual intelligence.
The Phoenix Lights, along with certain other sightings, were the work of ETI.
ETI are showing us they could destroy us, yet choose not to.
ETI are waiting for humans to ask them for help.
ETI have enough power with only their consciousness to destroy our cities.
Somehow ETI worked with Mansfield, Mitchell, and Quantrek to some capacity.
While this helps round out some of Mitchell's beliefs, it brings up just as many questions about ETI:
Why is it important to keep driving home the point ETI are nonviolent?
Which universe do ETI inhabit?
How many universes are there, according to the ETI?
What causes ETI to be pacifists, with whom are they peaceful, and how does that contrast with other, less-evolved beings?
Why is the term "celestials" used for what sounds like other intelligent beings originating from planets other than Earth?
Are celestials aliens, or are they different?
Are celestials evil?
What is a discarnate spirit?
Who decides the ranks of these nonhuman beings?
How does a discarnate spirit evolve?
Why would aliens and spirits care enough about what humans are doing on Earth to mirror it themselves?
What type of contamination are celestials and aliens afraid of, and how do they believe contamination could occur?
Is "extrauniversal" the same as "spiritual," and, if so, how are extrauniversal beings different from discarnate spirits? If not, how are they different from celestials, yet still considered nonphysical?
How do ETI evolve, and what were they before they evolved?
What exactly is spiritual intelligence?
Why would ETI bother with showing human beings lights in the sky?
How do sightings such as the Phoenix Lights convey the message that the ETI can destroy us, yet choose not to? What human would draw that conclusion from seeing a strange light in the sky?
Haven't human beings been asking for help for a long time? What is ETI waiting for?
How does making us aware of their power of consciousness capable of destroying cities play into their plan of helping us?
What was the nature of the relationship between ETI, Mansfield, Mitchell, and Quantrek; how did they communicate; why did Quantrek shut down if it was ETI-motivated; and why did ETI need Quantrek, Mitchell, and Mansfield in order to help all of humanity?
I ask these questions not as a dig against anyone or his or her beliefs, but in order to show the importance of thinking critically about these issues. In my belief, it is entirely possible that Mitchell and Mansfield were contacted by entities claiming to be all of the things described. The question for me isn't whether or not Mitchell and Mansfield were making all of these things up. It is apparent, a least to me, that they fully believed what they were saying. The question for me is, rather, why did Mitchell and Mansfield believe what the ETI were telling them? What makes ETI trustworthy? Why were the ETI themselves never questioned about their motivations? Why did the ETI offer no proof to Mansfield and Mitchell to show the rest of us? If ETI were truly working with Mansfield and Mitchell toward the benefit of humanity, why aren't other human beings allowed to knowingly participate in the process?
The questions could go on and on. Yet I suspect we are likely to find no real answers—not from human beings in the know or from ETI themselves. After all, why would ETI provide proof if their claims go unchallenged? I say it is time for contacts, abductees, and experiencers to start challenging claims made by these entities. The fact that most don't shows how easily accepted any interpretation of official disclosure made popular by people in power would be across the world. If what is described in these emails turns out to be the interpretation attached to official disclosure if/when it occurs, many people would willingly accept it blindly, refusing to challenge the claims or demand any real evidence. All ETI would have to do is show up. I fear the mere public presence of these beings would be proof enough in the majority of minds.
The Space Treaty
Here is another email from Edgar Mitchell to John Podesta showing Mitchell's urgency and sincerity concerning his beliefs:[ii]
To: john.podesta@gmail.com, eryn.sepp@gmail.com
Date: 2015-04-07 10:20
Subject: email for John Podesta (℅ Eryn) re Disclosure
Dear John,
This recent Mother Jones' article referencing you caught [my] eye and I wanted you to be aware of it. See link below.
The urgency as I see it is to explain as much as possible to you and to President Obama about what we know for sure about our nonviolent ETI from the contiguous universe who are peacefully assisting us with bringing zero point energy to our fragile planet.
Thank you and Eryn for letting me know when you can share a Skype talk with Terri Mansfield and me.
Best regards,
Edgar
Edgar D. Mitchell, ScD
Chief Science Officer & Founder, Quantrek
Apollo 14 astronaut
6th man to walk on the Moon
Here is another toward similar ends with some new aspects and points of interest revealed:[iii]
CC: eryn_m_sepp@who.eop.gov, eryn.sepp@gmail.com
Date: 2015-01-18 19:34
Subject: email for John Podesta (℅ Eryn) from Edgar Mitchel re meeting ASAP
Dear John,
As 2015 unfolds, I understand you are leaving the Administration in February.
It is urgent that we agree on a date and time to meet to discuss Disclosure and Zero Point Energy, at your earliest available after your departure.
My Catholic colleague Terri Mansfield will be there too, to bring us up to date on the Vatican's awareness of ETI.
Another colleague is working on a new Space Treaty, citing involvement with Russia and China. However with Russia's extreme interference in Ukraine, I believe we must pursue another route for peace in space and ZPE on Earth.
I met with President Obama's Honolulu childhood friend, US Ambassador Pamela Hamamoto on July 4 at the US Mission in Geneva, when I was able to tell her briefly about zero point energy.
I believe we can enlist her as a confidante and resource in our presentation for President Obama.
I appreciate Eryn's assistance in working with Terri to set up our meeting.
Best regards,
Edgar
Edgar D. Mitchell, ScD
Chief Science Officer & Founder, Quantrek
Apollo 14 astronaut
6th man to walk on the Moon
Here, Mitchell expressed appreciation for Eryn Sepp's efforts to set up a meeting through Terri Mansfield for Mitchell and Podesta. This may lend evidence that at least efforts were made, and Mitchell and Mansfield were not outright ignored this entire time. Also interesting is that Mitchell felt the need to remind Podesta of Mansfield's faith by stating "my Catholic colleague." Since Podesta himself is a self-professing Catholic, it is not entirely out of the ordinary, but it is of at least minor interest that this keeps coming up.
Also of interest, a space treaty is mentioned. Nothing is here to indicate that this is strange, such as a treaty with ETI and humans. Rather, from the context, it sounds more like a treaty concerning how the governments of the world will treat outer space, possibly regarding satellites and weapons. This is confirmed by viewing the attachment included in this email from WikiLeaks, which can be done by viewing the link in the endnotes.[iv]
Here is another email concerning outer space, weapons, and ETI feelings regarding weapons in space:[v]
CC: esepp@equitablegrowth.org, eryn.sepp@gmail.com
Date: 2015-08-18 10:30
Subject: email for John Podesta ℅ Eryn re Space Treaty (attached)
Dear John,
Because the War in Space race is heating up, I felt you should be aware of several factors as you and I schedule our Skype talk.
Remember, our nonviolent ETI from the contiguous universe are helping us bring zero point energy to Earth.
They will not tolerate any forms of military violence on Earth or in space.
The following information in italics was shared with me by my colleague Carol Rosin, who worked closely for several years with Wernher von Braun before his death.
Carol and I have worked on the Treaty on the Prevention of the Placement of Weapons in Outer Space, attached for your convenience.
NEW GREAT NEWS: Federal Minister for Planning, Development and Reforms Ahsan Iqbal proposed cooperation in space technology between Pakistan and China as part of the historic declaration, saying it will take the Pak-China relations to new heights. http://tribune.com.pk/story/937041/cooperation-20-mous-worth-2-billion-signed/ A consortium of 35 Chinese companies was also formed that will invest in Pakistan: Pakistan and China on Wednesday signed 20 memoranda of understanding (MoU) worth $2 billion…emphasis on sustainability
---
The Cosmic Consequences of Space Weapons: Why they Must be Banned to Preserve our Future
FULL ARTICLE: http://consciousreporter.com/global-agendas/treaty-ban-weapons-space-urgently-needed/
---
WAR IN SPACE…
---
Satellite Missiles and International Tensions See US, China and Russia Preparing for War in Space
---
http://www.scientificamerican.com/article/war-in-space-may-be-closer-than-ever/??ftcamp=crm/email//nbe/FirstFTEurope/product
War in Space May Be Closer Than Ever
China, Russia and the U.S. are developing and testing controversial new capabilities to wage war in space despite their denial of such work
By Lee Billings | August 10, 2015
---
World War Three in SPACE? Fears over rise in anti-satellite weapons created by Russia
A HUGE rise in anti-satellite weapons being developed by world powers has sparked fears the West could soon be embroiled in a fully-fledged war with Russia and China in outer space.
---
We're arguably closer than ever to war in space. Most satellites orbiting Earth belong to the U.S., China and Russia. And recent tests of anti-satellite weapons don't exactly ease the scare factor.
It sounds like science fiction, but the potential for real-life star wars is real enough. It's just not new.
Fears of battles in space go back to the Cold War and several initiatives, like President Reagan's "Star Wars" missile-defense system.
Deputy Defense Secretary Robert Work spoke to Congress in June about the threat. He said during a speech the technology the U.S. developed during the Cold War allows it "to project more power, more precisely, more swiftly, at less cost."
Take a moment to think about everything satellites do. GPS, surveillance and communications all depend on them.
And the Scientific American notes you can disable satellites without missiles. Simply spray-painting lenses or breaking antennas is enough.
President Obama requested $5 billion for space defense in the 2016 fiscal budget.
And a former Air Force officer told the Scientific American most of the United States' capabilities in space have been declassified to send a clear message: There are no rules for war in space.
Best regards,
Edgar
Edgar D. Mitchell, ScD
Apollo 14 astronaut
6th man to walk on the Moon
Zero Point Energy Consultant
One of the more shocking statements in this email regarding ETI is: "They will not tolerate any forms of military violence on Earth or in space." Once again, questions come up. How exactly would this lack of toleration play out? Would ETI step in and physically stop humanity from engaging in military violence? Aren't they pacifists? How would they stop us if not by using violent means themselves? Have ETI decided to put themselves in charge of us, telling us what we can and cannot do without awarding us the freedom of choice? If they truly are obedient to God, wouldn't God want to be the one to make those decisions? What about the times throughout the Bible when God actually commanded certain wars? Is it possible that ETI serve a different god? If so, who is this god, and why should humanity be obedient to him/her/it? Wouldn't this just be a case of ETI imposing their religious/spiritual beliefs on humanity? What if our own religious/spiritual beliefs conflict with theirs?
Again, questions could go on and on. Also, to restate my previous point, my fear is that these questions will never be asked before people in power blindly accept the views and preferences of ETI. However, if a human were to act in the commanding manner ETI seem to prefer, it typically would not be appreciated and would be rebelled against. Even if God Himself commands things that interfere with what humanity wants to do, He is rebelled against. Why should ETI expect any different from humans?