I can't believe no one has posted this yet…
The meeting of minds with similar ideas of ruthless pursuit of power over humans and natural resources is our history.
I understand Andrei's point of view but he has always been SO pro-Russia and somewhat anti-USA since my first read and it has been so long that I have read his blog that I can't even tell you when that was. It started when CAF used to interview him on Solari. Putin is preparing to face the Muck-Upped Neo-Cons from both the USSA and the EU and will defend Russia, whatever it takes. He hardly needs to use nuclear when he has weapons that are more tactical, more accurate, and possibly even more deadly. They had to get rid of Trump because he was about peace, not about a war with Russia or China, and these morons (at least I can spell that!) think they would win against the most determined fighters in the world.
@justawhoaman
Shiny toys for the Russian boys!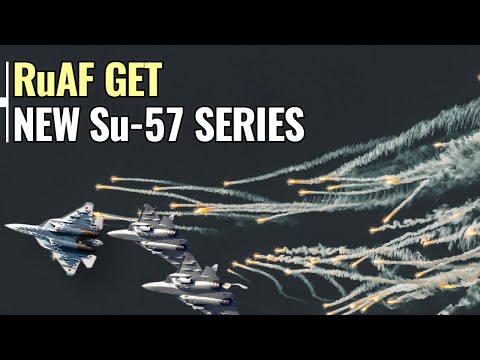 The SU-35S looks like it has a short runway requirement. Both impressive and probably didn't cost a trillion each.
@justawhoaman
At least the F35 on the ground looks impressive (lol). That it can't fly straight is a minor glitch.
But it's the stealthiest plane out there —— invisible, can't fly straight, and grounded.
"Just wait til we work out the bugs. Y'all won't be so smug then!" said the engineering design director.
They have bugs working for them???
Yes, they work for the other side who don't want the plane to fly. I think they're using a genetically modified Tsetse fly with gain of function capabilities.
, and since he says that they need to "work out" … quick call Charles Aflas. People forget he authored Power Isotonics for Insects. :-).
… of course being concerned about exercise automatically makes one a white supremacist.
I admit I tend to be over optimistic, but maybe Fink is supposed to lead a 'save face' scenario for the massive west/davos/nato over~reach.
Making money or the lure that comes of making money might distract the neocons from the suicidal urge to fight Russia in their backyard.
Not quite sure that that workout would work out, if a work-out could work out:
Fantasy exercise seems perfectly tailored for the woke( now drag) generation. Although they will have to forego the new, racist Apple watch with fitbit.
Or maybe the design director was merely referencing Bugs Bunny, in which case this discussion is moot, and will be taking an whole other tack.
… Heeee! … but of course Wu!