WORLD WAR 3. Russia will not tolerate this.
This is indescribably bad, and the damage to both Nordstream 1 and 2 is so bad they might as well be gone. Russia has no choice but to take action over this, and there's only one pathway of action available in the current political climate ![]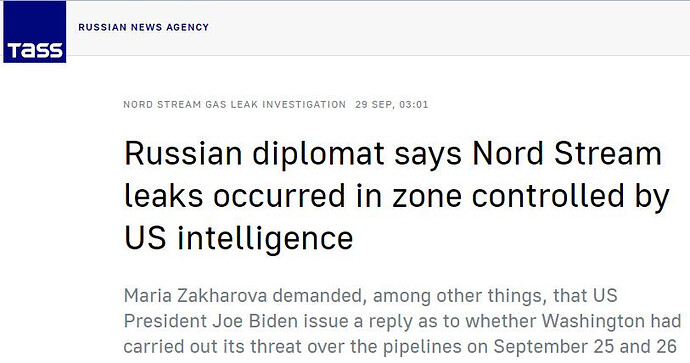 (http://www.jimstone.is/1/tassnord.JPG) The attack on the pipeline occured in waters controlled by Denmark and Sweden, waters which are completely "owned" by the U.S. military. If you are into real doom, this is it. Trump is not lost on this, and they are calling him a nutcase because he is not lost. Perhaps they want to pre-backstab him before he ends up being completely right??