Just came back from watching, and I am speechless. They must have sprayed air in Cambridge, Mass. with something strong, altering common sense and reason. So sad to watch DJ in this particular production.
A lot of people in chat saying same.
I managed about 30 minutes of it.
He does better with pictures to show audience.
Guys were all watching Millie's lil sister.
… I … I … ! …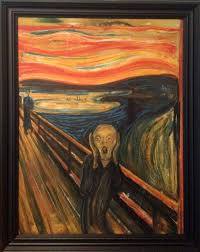 … and in the words of the great Forrest Gump, "That's all I have to say about that."
Was this thing a psy-op, social psychology experiment or just Apotheum on steroids?!?
This post was flagged by the community and is temporarily hidden.
Olivia's daughter is a great interviewer : )
DJ obviously wanted a greater visual "production value". Yes, he could have done the show his standard way. If it really bothers you, you can listen to just the audio(mp3). (Either from the member's website when it is posted or render the video to an mp3)

It was bad. He detoured from his usual format that folks know. And it didn't appear to work. Making me rethink my subscription to him. If I want junk news and bimbo showdown, I'll watch mainstream.
not worth the effort to listen to such display.
No, we don't. Just poor taste, and surprising lack of season/maturity in show production.
In visual arts, painting is sometimes as important as the frame. Not always, but in this case is/was.
Well, I hope you all recover from your devastation.
Not yet, but I will.

You gain some on the roundabouts and lose some on the swings, what can you do?
I am glad I am not the only one who found "Malabu Barbi" to be distracting, irritating, and a terrible interviewer. To be fair I've only managed about twenty minutes so far. I will try again later when I'm in a different mood. She also had a bad case of "Look Mom! I'm on TeeVee!" I'm not sure what gave him the idea to do this, but I hope he goes back to his usual formats. Either just talking or talking with film extracts. He could have had a fantastic show if he teamed up with Joseph or several other people I can think of.
That really was quite painful. DJ seems to be repeating material and rehashing information on a more regular basis. However this offering was on a whole different level and one I don't wish to visit again. I don't understand his choice here, but it made me cringe with discomfort and left me bewildered. Was it a psyop?
It doesn't have to be a psyop to be just a bad planning decision.
I couldn't go for more than 30 min, either. Why couldn't he do documentary, just his voice and hundreds of pictures related to JFK and X technology that he had shown us throughout the years. That would have been timeless, memorable and classy. But I guess nobody is free of its own ego. Only saints in heaven. Oh, golly, it's in a past , time to move on.
Thanks for all the comments above. I didn't watch it as it was late and now I will not.